Aging changes in the face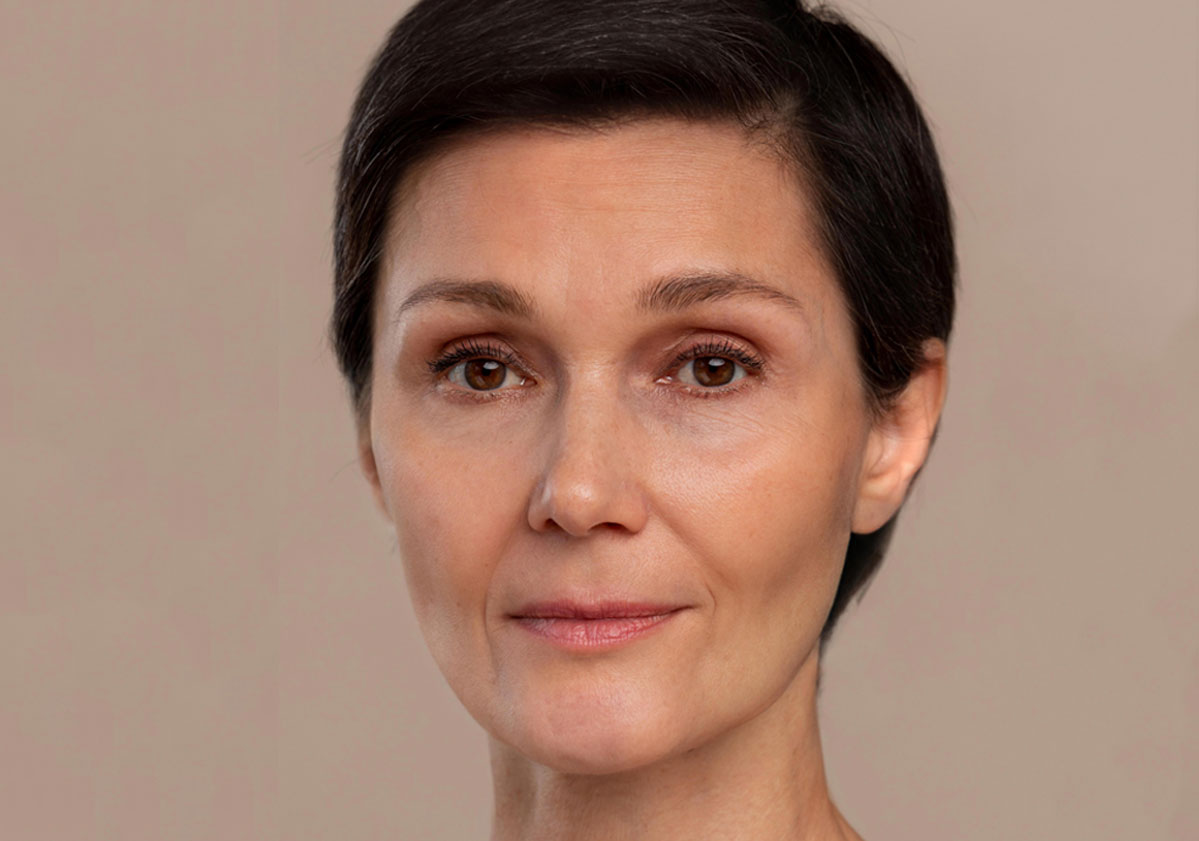 The appearance of the face and neck typically changes with age. Loss of muscle tone and thinning skin give the face a flabby or drooping appearance. In some people, sagging jowls may create the look of a double chin. Your skin also dries out and the underlying layer of fat shrinks so that your face no longer has a plump, smooth surface. To some extent, wrinkles cannot be avoided. However, sun exposure and cigarette smoking are likely to make them develop more quickly. The number and size of blotches and dark spots on the face increase as well. These pigment changes are largely due to sun exposure.
Missing teeth and receding gums change the appearance of the mouth, so your lips may look shrunken. Loss of bone mass in the jaw reduces the size of the lower face and makes your forehead, nose, and mouth more pronounced. Your nose may also lengthen slightly. Fat from the eyelids settles into the eye sockets. This can make your eyes look sunken. The lower eyelids can slacken and bags can develop under your eyes. Weakening of the muscle that supports the upper eyelid can make the eyelids droop. This may limit vision.
Fillers work well on re-inflating the cheek, filling fine lines, and even enhancing lip definition. This use of fillers corrects some of the age-related changes of the face in the aging face.
Reference: medlineplus.gov